ELI – A Powerful Attitudinal Assessment
The Energy Leadership™ Index (ELI) assessment is the proprietary, research-backed assessment tool that takes something abstract, like a perception, and turns it into something tangible—a metric that you can see and feel and even re-evaluate in the future. It is only available through an iPEC Certified Coach.
You are probably familiar with personality tests like Myers Briggs, DISC, and the Enneagram. These valuable tools can help you understand your "personality type" and strengths and weaknesses that come with it. You can use this information to adapt your behaviour to "work with what you have" in order to be effective.
The ELI, on the other hand, is an attitudinal assessment tool that captures how an individual currently perceives and approaches personal and professional life and the world in general. The insights and discoveries gained through the ELI debrief provide an amazing opportunity to change your attitudes and lenses through which you view other people and life situations. They are transformational in WHO you are.
Change the way you lead with your energy
The Energy Leadership Index Assessment (20-25 minutes online) with a full debrief session will:
Uncover your unique blend of seven levels of energy that you put out into the world under normal circumstances and when you experience a stressful situation
Help gain insights into circumstances under which you experience each of the energy levels
Raise your awareness of how to increase your potential
Identify areas of focus for personal growth and success in achieving higher
satisfaction in the most important aspects of your life
Reveal your unique Average Resonating Level of Energy (ARL) or "E-Factor" (the average of ALL your energy levels under normal conditions and in reaction to stress).
Studies show that the higher your E-Factor, the more satisfied you are in all aspects of your life and the better you engage in your relationships and all your life activities, leading yourself and others with higher energy and passion.
When to take the assessment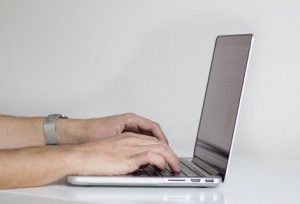 The ELI assessment can be taken separately or at the beginning of our coaching arrangement. Taking the ELI assessment at the start of our coaching relationship is valuable because of the insights it brings, which can (and often do) form the basis of many further discoveries and goals that we work on in our coaching sessions. There is an option to take a follow-up ELI assessment, which will provide tangible, research-backed data, showing the return on your investment in our coaching relationship.